Nanokaravan is the only album of Shadow Of The Beat. It was originally planned to be released in 2002, right after Resound. However, Ugress demanded more and more attention from Gisle, and Nanokaravan finally came out May 2006. Nanokaravan has the UPPC code UP 001, and is the first release from Uncanny Planet Records.
Track listing
Edit
Extra tracks
Edit
Before Nanokaravan was released, some songs that later appeared on the album were released for free on the SOTB then-minisite, including Sahara 7 and Kyoto 02 AM (then named Kyoto Street 02 AM). Some tracks were also for download or briefly mentioned that weren't on the album: Transparent Trains (downloadable), Innerthiefs, Kunmin Theater (downloadable), Neural Battlefronts, Cellular Clouds and Another Sin (PSB Mashfeist) (downloadable). Although it is possible that they were merely renamed for the album.
Currently freely downloadable from the SOTB website are these songs: Sahara 7, Kalaallit Nunaat Daquiri, Another Sin (PSB Mashfeist), Scared Away, Underground Biogenetic Facility and My When Clones I Am Out Many.
Riddle and bonus tracks
Edit
Much like with the Ugress albums, there's a hidden key in the Nanokaravan cover too, allowing access to a bonus area, including extra tracks. The bonus area tracks are as follows: Kunmin Theater, Hiding The Secrets (sketch), Neural Battlefronts, Distorted Horizont (sketch), Necrotica, Back Of Cab and Nemesis.
Solving the riddle
Edit
Spoiler warning:

Following details may spoil surprises for you. Continue at your own risk.
On the inside of the booklet, there are chemical elements on each page. By using any modern periodic table, you can draw lines between the elements on each page. The result will form one letter of the key. Continue doing this until you have the entire key, one letter per page.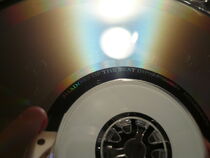 Nanokaravan features a misprint on the inner ring of the CD, where information such as artist names and catalogue numbers are usually displayed. The misprint tells us that the bands name is "Shadows of the beat" instead of "Shadow of the beat". No mention about this has been made in the journal or anywhere else to this date.
External links
Edit